The innovation field curAIdent encompasses projects that use data from the cohort studies. These will be analyzed using molecular and bioinformatic tools to identify potential biomarkers of atherothrombosis, which will be validated in the subsequent stage. The most promising biomarkers will be further analyzed in detail.
P1 biosignATure - System-oriented, multiomics identification of biomarker signatures for the detection, quantification and treatment of atherothrombosis
Atherothrombosis is the leading cause of disease and death worldwide despite advances in medicine. The multifaceted pathomechanisms of this disease are only inadequately addressed by currently available therapeutics and about 95% of the candidates tested in trials fail in the early clinical development phase.
The biosignATure project focuses on therapeutic targets that are central to the onset and progression of the disease and have the potential for the development of drugs with add-on effects to conventional treatments in the project, state-of-the-art analytical artificial intelligence methods are applied to identify novel therapeutic targets from biodatabases with deep clinical phenotyping and multiomics data at sequential time points. The resulting pipeline is complemented by data from experimental mechanistic research.
In biosignATure, a multidisciplinary panel translational research, drug development, and clinical application evaluates results at all steps of development for clinical use of innovative RNA technology and the use of biomarker signatures.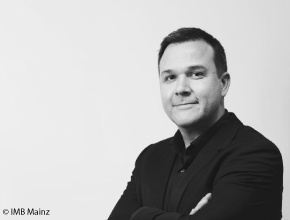 Univ.-Prof. Dr. med. Philipp Wild
Coordinator biosignATure
Preventive Cardiology and Medical Prevention, Professorship "Clinical Epidemiology", Coordinator Gutenberg Health Study (GHS), Principal Investigator Deutsches Zentrum für Herz-Kreislaufforschung (DZHK)
[javascript protected email address]
P2 curATarget - Atherosclerosis targets in thrombo-inflammation
The goal of curATarget is to identify and prioritize thrombo-inflammatory targets for loco-regional reprogramming of immune reactions in athero-thrombotic diseases.
Thrombo-inflammation, the interplay of inflammatory and thrombotic processes, contributes significantly to the residual risk in the context of current therapies for cardiovascular diseases. These atherogenic processes locally influence immune responses in the vessel wall. This project combines high-resolution single-cell analyses in preclinical models and clinical samples to molecularly define pro- and anti-atherogenic immune cell functions and relate these to clinical biomarker profiles of atherothrombosis. Standardized bioinformatics pipelines and AI-based methods will be developed for the classification of immunological alterations in atherothrombotic lesions and for the identification of new therapeutic targets for cell type specific reprogramming as part of the overall project.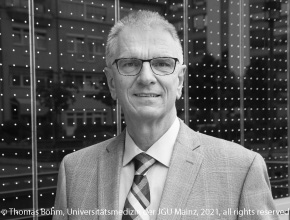 Univ.-Prof. Dr. Wolfram Ruf
Coordinator curATarget
Scientific Director of the Center for Thrombosis and Hemostasis at the University Medical Center Mainz
[javascript protected email address]
P3 microbAIome - Host-microbiome interactions in atherothrombosis
The microbAIome project investigates the role of the microbiome in atherothrombosis. In particular, bioinformatic analysis of RNA sequencing results is performed. In a complementary approach, clinical microbiomes from patients, that took part in population studies and show cardiovascular diseases, are transplanted into germ-free recipient mice to investigate the role of these microbiomes in arterial thrombosis. In addition, potential targets within the sphingolipid synthesis pathway will be investigated with regard to the development of atherothrombosis. Together with the analysis of stool samples from patients with cardiovascular diseases, this translational project will help us to learn about the effects of the gut microbiome and its impact towards cardiovascular diseases, which will be helpful in the future for optimal diagnosis, stratification and treatment of patients.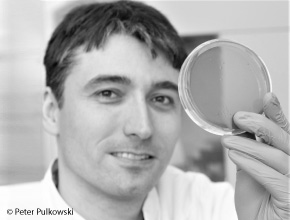 Juniorprof. Dr. Christoph Reinhardt
Coordinator microbAIome
Center for Thrombosis and Hemostasis at the University Medical Center Mainz
[javascript protected email address]
P4 curABodies - Atherothrombosis-associated autoantibody signatures as disease predictors and biomarkers for diagnosis and therapy
In the course of the curABodies project, we want to use a technology platform developed by TRON and BioNTech together with the findings from high-quality disease and cohort studies, as well as the epidemiological and systems medicine expertise of Unimedizin Mainz, to identify new disease-relevant autoantibody signatures for cardiovascular diseases on an unprecedented scale and resolution. The aim here is to make the autoantibody signatures usable as biomarkers or target structures for the development of new diagnostic and therapeutic applications.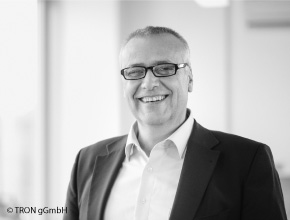 Dr. Andrée Rothermel
Coordinator curABodies
Managing Director TRON gGmbH, Cluster spokesman curATime
[javascript protected email address]
P5 diAMs - High-resolution 4D proteomics and lipidomics platform for the deciphering of molecular pathomechanisms of atherothrombosis
The diAMs platform uses high-resolution quantitative data-independent mass spectrometry technologies established within the Mainz research core DIASyM. The generated multidimensional datasets at protein and lipid levels, together with bioinformatics workflows, machine learning and multi-OMICS data integration, enable comprehensive characterization of clinical samples and deciphering of complex pathophysiological mechanisms in different diseases.
The diAMs platform develops and optimizes highly sensitive methods for the quantitative characterization of complex proteomes and post-translational protein modifications and for the characterization of lipid immunomodulators. These are used to identify multi-OMICs-based signatures induced during macrophage reprogramming and platelet activation. The diAMs platform utilizes state-of-the-art bioinformatics workflows for the integration of multi-OMICs datasets and their annotation and interpretation using biological network and pathway data analysis for patient stratification and biomarker discovery.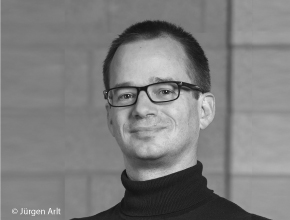 Univ.-Prof. Dr. Stefan Tenzer
Coordinator diAMs
Institute for Immunology, University Medical Center Mainz
[javascript protected email address]